Want to root Galaxy S3 on I9300XXUFMB3 Android 4.2.1? Galaxy S3 I9300XXUFMB3 Android 4.2.1 Jelly Bean is released now, if you have updated your Galaxy S3 with the new leaked I9300XXUFMB3 Android 4.2.1 Jelly Bean and want to root your device to enjoy rooted application on your device. Here is the complete guide which helps you to root your Galaxy S 3. After the rooting you can enjoy lots of app and mods on your device. Check out the benefits of rooting your device here.
In rooted device you can uninstall all the unwanted system apps easily and install custom ROM easily on your device. So to install any custom ROM or recovery you need to root, so before following the guide here don't forget to take the backup of your device, because after the root there are chances that your lost all your files, SMS, images and video from your device. So try these free application to take the full backup of your Samsung Galaxy S3.
DISCLAIMER:- Use these instructions at your own risk. We shall not hold any responsibility or liability for whatever happens to you or your device arising from your use of the info in this guide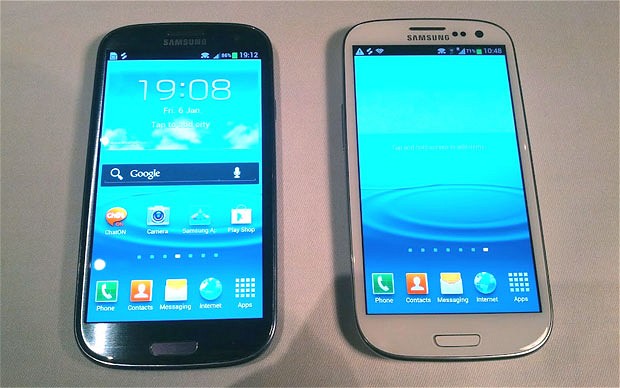 How to Root Galaxy S3 On I9300XXUFMB3 Android 4.2.1 Jelly Bean Firmware
Step 1. Go to your Samsung Galaxy S3 and enable USB debugging mode the device. Read here How To Enable USB Debugging Mode in Android Devices
Step 2. Install the latest Samsung Galaxy S 3 Drivers on your desktop to start the rooting process.
Step 3. To root your device You should be on XXUFMB3 Android 4.2.1 software version.
Step 4. Download CF-Root-SGS3-v6.4.zip for Galaxy S3 to your computer and extract the zip file.
Step 5. Download Latest ODIN Software, After this connect your S3 with the PC and run the ODIN.exe on your desktop. When your device will be connected to your computer, one ID:COM boxes will turn yellow after some time.
Step 6. Click on PDA in Odin and browse to the "CF-Root-SGS3-v6.4.tar" that you've extracted above in step 4. Your Odin should look exactly like this:
Now in ODIN, check for Auto Reboot and F. Reset Time options.and for the Re-partition option, check only if you have selected .PIT file above.
Step 7. After all these, hit the start button from the ODIN to start the root process. the process will take some time.
After the installation is completed, your phone will restart. After you see the home screen, unplug your phone from the computer. Now you have the rooted device, Want to check the phone is rooted or not, install the "Root Checker" App from Google Play store.
Hope you like the the above tutorial how to root your Galaxy S3 On I9300XXUFMB3 Android 4.2.1 Jelly Bean Firmware. Hit +1 or LIKE as a thanks to us!