If you owned the new HTC Android smartphone and want to dim the brightness of Capacitive Buttons(back, home, and recent tasks) on HTC Devices. Now you can do this easily with the help of free android application called Capacitive Buttons. Most of the HTC One X, HTC One X+, HTC One, and HTC One S mobile user want to reduce the brightness of these buttons, but don't know how to do that. Now they will do this easily with the help of this application. To make these change on you phone you need a rooted device and the application. After that you will control the brightness of these Capacitive Buttons.
All credit goes to XDA Senior Member denversc, who created an app called Capacitive Buttons Brightness. Currently, the app officially supports the HTC One X (dual- and quad-core variants), HTC One X+, HTC One, and HTC One S. But most of the members reported that the Application works fine on other devices to such as HTC One V, HTC One S, HTC Desire HD, and Evo 3g.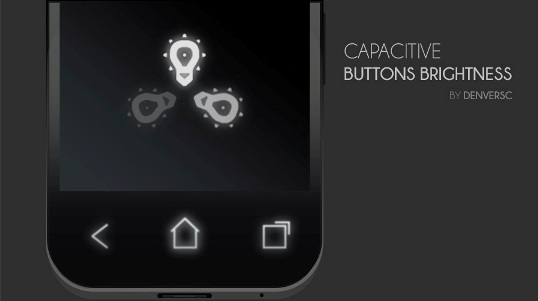 Once the application is installed on your HTC smartphone, run the application from the app drawer and within three steps you will change the brightness of back, home, and recent tasks buttons. This application works on any ROM, including CleanROM, ViperXL, Android Revolution HD, CM10, and AOKP.
On the first screen of the application you will see the three option Off, Dim and Bright. All you have to do is to select any of one option which you want to use on your device and reboot your device once to apply the settings. See the Video Demo blow for more instructions.
In future if you want to go to the Default settings, click the "Default" button on the main screen of the application then simply reboot.
Known Issues

"Dim" does not work on all ROM/kernel/hboot combinations of the HTC One X+ and International One X (quad-core endeavoru)
"Off" does not stick when "GV Integation" app installed
Download Capacitive Buttons App here