Day by day lots of new android application are coming on Google play store which gives you the ability to control your device in much easier way. In our previous posts we mention about some applications which allows you to turn off your Android Mobile with a single SMS and enables gesture to open camera & apps on android. Today here we let you know about the new free application called Gravity Screen On / Off App. Gravity Screen On / Off App Allows you to Turn On / Off your Android Screen. The application works on the Gravity sensor and automatically turn off your android display when you put your phone into your pocket or on the table. If you are tired of clicking power button again and again to on and off you screen then this application is must for you.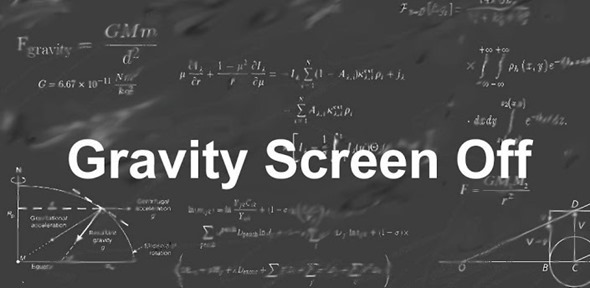 To enjoy all the feature of this application on your device. Go the Google play store from your device and search for the Gravity Screen On / Off App or you can find the download link at the end of this post. Just installed the application from the Google plays store and enable the Application on your device. On the main screen of the application you will see some option such as "Pocket Sensor" and "Table Sensor". From here you can change the sensor settings and this feature helps you to turn on and off your device automatically when you put the device on table or into your pocket.
At the end of the settings page you will see some more option like "Turn Screen On by Motion" and "Keep Screen On by Motion". From here you can set the device motion settings and also change the settings of small movements you are doing by your hand while holding the phone. The whol application works on the motion sensor and gravity.
Check out the video Demo below: –
Overall a nice application to automatically on and off your android display without using any hardware key on your android smartphone. So what are you waiting for, just install the application on your android phone and Turn your screen on or off just by picking it up or putting it down.
Download Gravity Screen – On/Off App