Android Jelly Bean is the new OS for Android with lots of new features, if you are the Android user and want to try the new stylish features and look of Android Jelly bean on your old Android device, then you are at the right place. Today we will helps you how you can transform your old Android device into new Android Jelly Bean.
With simple tweaks and app you do this easily on your android device. Below we mentioned some android app which helps you to get Jelly Bean look & features on any Android device.
With Jelly bean Launcher you can get the new Jelly bean home screen on your old androdi device, the app is totaly free and you can download it form the Google play store. It give you the look and feel of the newest Android update by Google, Android 4.1. With lots of new features like Official 4.1 search bar, analog clock, screen indicators, and wallpaper pack, Hide app labels on desktop and drawer, supports all static and live wallpapers.
Jellly bean has the new live walapaper, so you can get in this in your android with Jelly Bean Live Wallpaper Android app. This live wallpaper has been tested on latest devices such as Samsung Galaxy S3 and Galaxy Nexus. And it works like a charm, To use the new Jelly bean live wallpaper for to Home -> Menu -> Wallpapers -> Live Wallpapers and select the Jelly bean live wallpaper.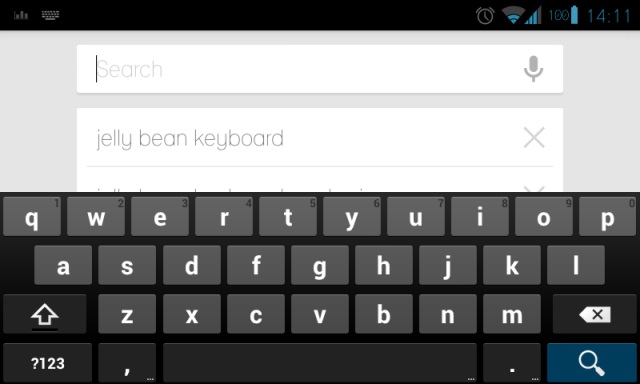 After changing the look of home screen lets come to the Android keyboard, now you can also get the new Jelly bean keyboard without rooting your device. All you have to do is install the new android app jelly bean key board app on your old android device and after that you can enjoy the new keyboard on your android mobile.
All the above app are tested in Galaxy S 3, One x and Nexus and all of them are working fine, hope you like the above list of these apps.