The iPad has arrived and most of the users are received there iPad. So here we are giving you the list of Best iPad Apps which helps you to orgainize your iPad. So here is the list of Top 15 best iPad apps.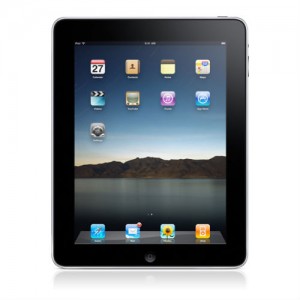 1. Kindle – Want an alternative to the iBookstore? The Kindle app gives you access to the Amazon ebook library, as used by the Kindle ebook reader. It offers almost half a million books to buy on your iPad or iPhone, so you can be sure you'll find something that you'd like.
2. Netflix – Netflix is one of those apps that will make you purchase the service if you haven't already, it's just that awesome of an idea. Who wouldn't want to be able to watch their favorite movies and television shows instantly on their iPad? You would be crazy not to. The app also features the ability to browse the vast Netflix catalogue and manage your queue.
3. Blackboard Mobile Learn – Blackboard Mobile Learn is a classroom learning tool where teachers can make assignments, interact with students, write blogs, and post grades. It requires a backend infrastructure. Currently available only for higher-ed schools, Blackboard will add K-12 support by June.
4. Scrabble – Scrabble is another app that is just an ideal fit for the iPad. The classic word-cross board game is well-designed with wooden tiles that look realistic. With the accurate touchscreen control, it is easy to slide tiles around on screen.
5. ABC Player – Another free television show streaming app, because you can never have enough while on-the-go. The app features a smooth interface that allows you to find, schedule, and watch your favorite ABC shows right on your iPad over Wi-Fi. All shows are full-length, and if you leave and come back it will pick up right where you left off.
6. Marvel Comics – Comics have beeen doing the rounds on the App Store since soon after it opened, but now Marvel has upped the stakes by releasing an official comic book store and reader. From within the app, you can buy comics to read on the go, from classic Spiderman stories to dark Neil Gaiman tales.

7. Groovemaker – Groovemaker is like having a DJ on your iPad. There's an easy to way to record and mix loops, add drum parts, and adjust sound levels to make a song. Samples clips sound great, especially on earbuds. The app is ideal for live music at parties as well.
8. AIM for iPad – Sporting a stunning simple yet efficient interface, AIM for iPad will not only allow you to keep in touch with your AIM buddies, but also allow you to manage all of your social network services such as Twitter, Facebook, Foursquare, and more all from the same app. The fact that the app is free is great, but what makes it outstanding is that it doesn't even feature ads.
9. Pandora Radio – Another extremely popular app entirely reworked for the iPad, Pandora Radio gives you personalized radio while on-the-go via a user friendly iTunes-like interface. If you are an existing Pandora user, things couldn't be easier. Just log-in and go. The app is universal, so if you already have it in your iTunes library just make sure to update it to get the iPad-optimized interface.
10. Twitterrific for iPad – The Iconfactory is known for putting elegance and functionality into their apps and Twitterrific for iPad is more of the same. The app features an easy to understand interface that places all of your replies, retweets, mentions, and direct messages in a single list, while also allowing you to filter through them via buttons on the left-hand side. The free version features ads in the timeline, while the paid version removes the ads.

11. WeatherBug Elite – WeatherBug Elite is a perfect example of why the iPad is changing computing: it shows a well-detailed map of your exact location, forecasts, video, and even camera feeds from your area. There are even contour maps for wind speed and temp.
12. Keynote – Keynote is worth the price of admission if only because you can set up an attractive slideshow – using Apple's templates and stock artwork – and run it on the iPad's crisp screen – which is viewable from side angles during a meeting.
13. Yahoo Entertainment – Your ultimate entertainment guide wrapped inside of a stunning interface. Yahoo entertainment features an interactive program guide that allows you to see the schedule for television shows, movies, or other programming in your area. It also sports tons of video feeds to watch sports clips, local weather, news, and entertainment. You can even catch up on local and worldwide news along with photos. It's a one stop shop.
14. iBooks – Last but not least is iBooks, of course! iBooks allows you to download and read everything from best-sellers to classics right on your iPad. Since the iPad features a backlit display, unlike those ebook readers, you will be able to read your books any time, day or night. The app features all kinds of nice touches for reading books, such as the ability to quickly change font size, bookmark your pages, look up words in the dictionary, and even search for specific passages.
15. SketchBook Pro – We're big fans of SketchBook on the iPhone, and this high-def version just makes it even easier to sketch out an artistic image. The tools are amazingly advanced, mirroring what you might see in Photoshop or in a real artist's shop.