Are you looking for miui 8 third party themes and want to know how to apply third party themes in miui 8 on Redmi Note 4 or any other Xiaomi themes. Don't worry here we will learn about miui 8 third party themes download and how to use them on your Favorite MIUI phone. Many users is asking us questions that how to install miui themes mtz and how to install 3rd party themes on miui.
So here we are providing you all the details about these third party MIUI themes. To apply these themes you don't need to root your phone or unlock the bootloader. We tested this method on Our Redmi Note 4 and Redmi Note 3 and successfully install the third party MIUI themes.
The process is very easy and takes a few minutes to complete the whole task. But to apply these theme on your phone, you need to apply for MIUI theme designer. Below are all the steps which you can follow to sign up for Designer themes and install MIIU 8 themes.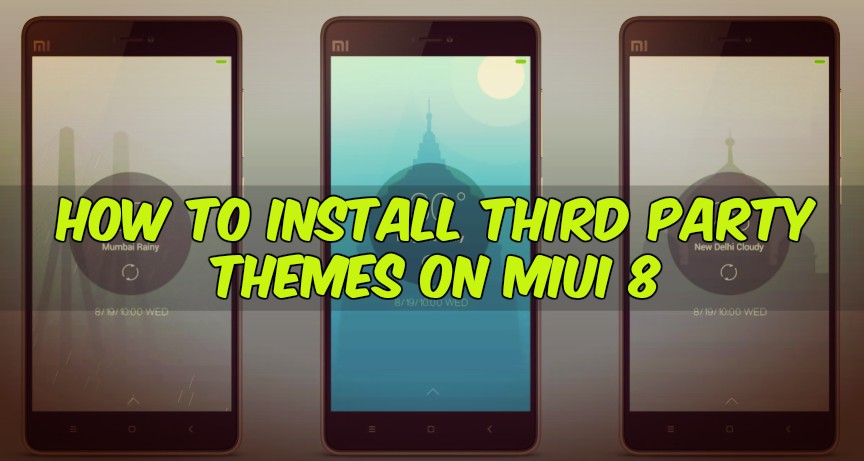 How to install third party themes on MIUI 8
1. First Follow this http://designer.xiaomi.com/ and signup of xiaomi theme designer and use Your Mi-Account to Login to signup.
2. Select Bounding Account Type As Individual Designers and Fill All Your Basic Info in the Form.
3. Make sure to upload Your Real Picture in Personal Photo.
4. The corresponding information, info with( * )must be filled
5. When it asks you to fill in bank card information. Skip it And Choose
6. Then Click on Button Accept Agreement and Register.
7. Done!! Now It will send your email when the verification is done!(Probably within 24 hours)
8. Wait for permission.
9. Once you go the permission and now you can install third party themes on your phone.
10. Download the mtz file of your fav theme in your phone and remember the location of the theme.
11. Now open the Theme app on your Phone. Tap on Offline and select the IMPORT button.
12. Now browse the theme MTX file and import.
13. That's it. Now you can apply that third party theme on your phone.
Video Guide :- Install THIRD PARTY themes on MIUI 8 Redmi Note 4 -[NO ROOT]
So with these simple steps you can download and install third party themes on your Xiaomi phone.