Today in this guide we will show you how to Install Dolby Digital Plus on Any Android 10 Phone. If you are the Android 10 smartphone user and want to improve the sound quality of your phone then you have to use the Dolby Digital Plus on your device. Dolby Digital Plus is magisk module that allows you to get the better sound form your device. We tested this method on our Androdi 10 phone and the mods work without any issue. All you need a rooted android 10 phone to enabled the Dolby Digital Plus.
Dolby technology features greatly improved sounds, more channels, less compression, and a more realistic audio experience as compared to standard-definition audio formats. You can use this guide on any of your Androdi 10 whether it is Samsung, Oneplus, Xiaomi, Google, Realme, Vivo etc.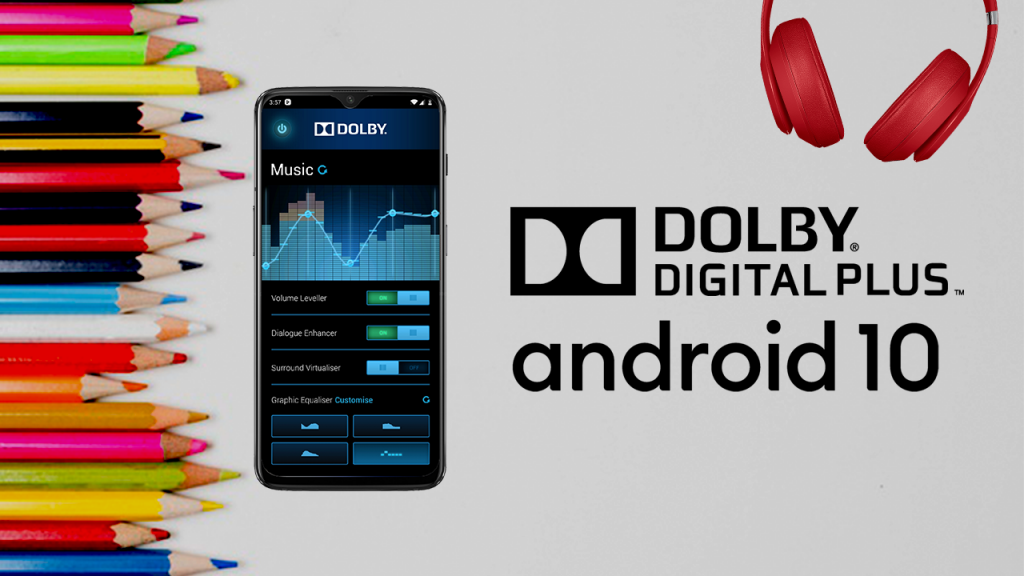 Read all the steps very carefully and follow the steps one by one on your device to use the Dolby on your Android 10 phone. So without wasting the time lets get started and Install Dolby Digital Plus on Android 10
Download Dolby Digital Plus for Android 10
Below are three files that you have to download on your phone. Two of them are magisk modules zip file and one is the Dolby Apk file to install the Dolby App on your phone.
Download Audio Mod zip file here
How to Install Dolby Digital Plus
1. Make sure that your Android 10 device is rooted with Magisk Manager.
2. Now Download all the files that are mentioned above in Download sections, and save all those files on your device.
3. Open the magisk manager and go to the menu and tap on the Modules button.
4. Once you are on the Module page, tap pon the Add button and search for the Dolby Zip file.
5. Now the Dolby module will flash on your phone. Once flashed, go back and flash the Audio mod zip file and reboot.
6. Once your phone is booted, don't run the Dolby app, otherwise, it will not work.
7. So Without opening the Dolby app and install Dolby apk on your phone. Now you can use the Dolby on Your Android 10 phone.
Voila! Now Dolby is working on your phone