Emoji icons are one of the easiest way to type your feelings in one character without writing the whole word. Emoji is a Japanese reference to emoticons and one of the popular. There are so many third party application are available in the Google play store which supports the Emoji emoticons, but the problem comes when some of your friend send you a SMS with emoji emoticon on your Android device and you can't see them on your device or not even use the same on your SMS or emails. But now with some simple tips you can use Emoji on Android devices. With the help of below mention guide now you can use the Emoji emoticon on your Android device.
To enable the Emoji emoticon on your device you have to install android application Google Keyboard on your device and after that you have to make some changes on your Android keyboard setting to use the Emoji on your Android SMS and Emails.
Enable and Use Emoji on Android Devices
First Download and install the Google Keyboard Android Application on your device. Once the application is installed on your device enable the Google keyboard on you phone.
Now the Keyboard is installed on your device, Go to Settings > Language and Input > Android Keyboard (or Google Keyboard) and click on the settings button next to the keyboard. Now from the Google Keyboard setting page scroll down below and click on the Add-on Dictionaries. See the screenshot below:-
Form the Add-on Dictionaries check the list for Emoji for English Words and install the same on your device. See the screenshot below:-
Now the Emoji emoticons are enabled on your Google Keyboard, go to your message and use keywords to trigger emojis. Such as Heart, Victory and lots of. Now you can see the emoji emoticon on the keyboard of your device. See the screen shot below:-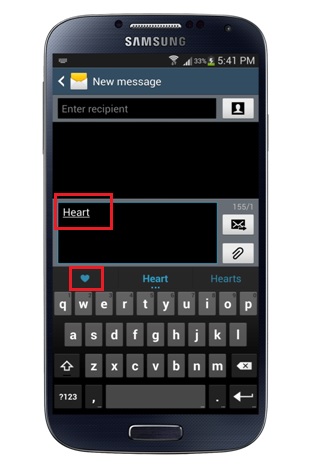 You can find the list of keywords which allows you to add emoji from this Android Emoji PDF file. Now use the keyboard from this list and add the emoji on your Android devices.