Want to send fax from your Android, iPhone or iPad without using Fax machine. Yes you can do this easily from your android and iOS device without using the fax machine. These days smartphone are not only for read mail and make call, you can use your smartphone in many ways such as print files on cloud, record calls, block unwanted calls and more. So today in this post we let you know how you can use your android or iOS device as a fax machine.
With the helps of some application you cans use your device to send and receive fax without using the Fax machine. No need to go to the fax machine and wait for receiving and send fax. You can do this from you smartphone and from anywhere, all you have to install some application on your device and you are ready to go. Below is the the list of some application which helps you to send and receive fax from your smartphone.
How to Send & Receive Fax from Android and iPhone/iPad
1. eFax – Mobile phone fax app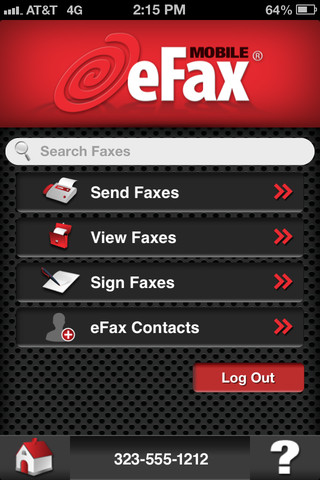 One of the most download fax app for both iPhone and android Mobile phones. Sending faxes from your smartphone is very simply done with eFax. All you have to download and install this application on your device to send and receive fax. Easy to use and simple user interface to operate, all you have to create a account with the web service. After that you can create a fax from your email, cloud storage or any other documents. Not only you can send and receive fax, but also you can add you digital signature on the fax. Download the eFax iOS app and android app.
2. iFax – Send & Receive Faxes
Another one of the best application to send and receive faxes. With the help of this application you can send documents from emails, from the web or from your mobile local drive, as well as edit them by adding text or a signature. You can also insert your company logo, add a note and a cover page on the fax easily. But o use this application you have to pay monthly subscription fee to send and receive fax from your smartphone. Download iFax iOS app and Android App now!
With the above mention application you can send & receive Fax from Android and iPhone/iPad. The above mentioned apps are still in development stage but works fine on most of the device. If you are facing some problem with the application do contact the developer from the Application page.