Vodafone India has announced that it is going to bring the newly launched Apple iPhone 4 to India. The device was unveiled at Apple's Worldwide Developers Conference in San Francisco and will be available from June 24 in the USA, France, Germany, Japan and UK. Though Vodafone did not give any details about the date of availability, or the price.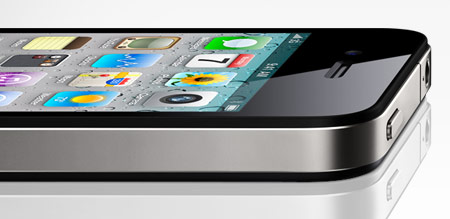 The 16-gigabyte model will cost $199 in the US and the 32-gigabyte version will be priced at $299. "Pricing in India will be around Rs 35,000, as has been seen in all Apple iPhones," industry experts said. According to the experts, the unlocked versions of the new iPhone would be available in the grey market at a discount of Rs 5,000-8,000.
Earlier versions of the iPhone are officially available in India through Vodafone and Airtel. The new iPhone, which is 9.3mm thick, is 24 per cent thinner than the iPhone 3GS. Jobs said the new design was the "biggest leap" since the range was first launched.