Want to transform your favorite android smartphone or tablet into your MAC/PC Keyboard and Mouse. Here in this guide we will show you can do this easily with a free application called WiFi Mouse. We tested this application in our Galaxy S4 and Nexus 5 smartphone. If you want to try the same on your device, I'll show you how it's done right now. To get started all you need a WiFi connection, an android app to control your windows or MAC with your android device. The app is compatible with all the Android devices and Compatible with XP/Windows Vista/Windows 7/Windows 8/Mac OSX/Linux (Ubuntu).
First you have to install the WiFi Mouse android app on your device from Google play store and after that a Mouse server application on your desktop. And make sure that your android and computer are both on the same WiFi network, you need the same WiFi network to connect the device with computer.
Now run the application on your device, on the very first screen of the application you will see the options Auto connect and connect. Hit the Auto Connect button from the application to start the connection on your desktop.
You'll now be connected to your computer. And the mouse pad screen will open on your tablet or phone. Now you will use the below mention gestures on your device to control the mouse o your desktop.
* Tap-to-click
* Tap and move for drag
* Two finger tap for right click
* Two finger scroll
* Three finger drag & drop or highlight
* Left handed mouse support (swap left and right mouse click)
In the bottom of your mouse pad you will see some icons, from here click on the keyboard icon to use your device as computer keyboard. See the screenshot below for example.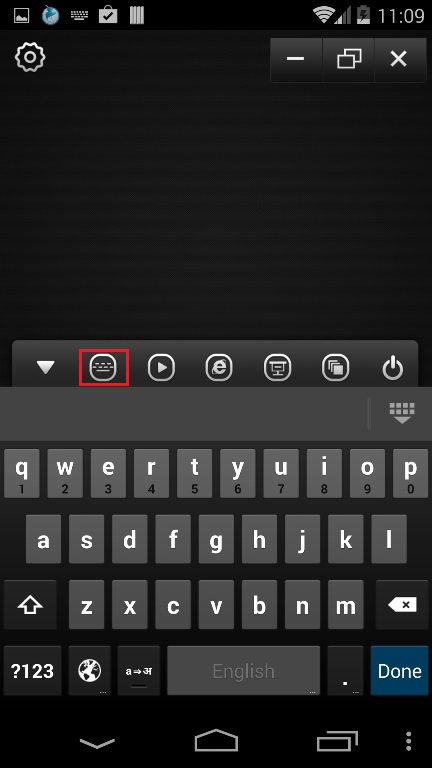 Download Mouse server App on Windows and MAC here
Download WiFi Mouse Android App here