Planning for a vacation trip with your family or friends, of course you are carrying your smartphone with you. So when you are traveling out of country and at that time your phone will be in data roaming mode, that means you are not using your normal data plan and you have to pay some extra bucks to use data roaming connection in other countries. Today in this post we will share some simple tips which you will apply on your smartphone and save some money on your data roaming charges. The tips are simple and easy top use, all you have to make some changes on your device settings and prevent data charges on roaming. With this way you can save lots of bucks on your mobile bills. Below are a few ways to avoid huge data roaming charges.
1. Disable Data Roaming
First and most important step is to turn off the data roaming, if you are not using the data connection always on your device, then turn off you data roaming option form your phone settings. In your phone most of the application like Weather application and other tacking widgets are always using the data connection in the background. So this help you to save some data bandwidths and roaming charges.
2. Disable Push Notification
Also if want to save some more data charges on your device then the best and important way is turn off all the push notification on your phone. In smartphone most the application has the push notification feature, which always send you the instant notification on your device when you received any message or any email on your accounts. You could do that by going into Settings >Accounts & Sync.
3. Use Offline Maps
When you're way or outside of the country at that time the most important thing you need is map. Maps always helps you to find the location of you places and directions. To use the amps on your device you need to enable the data connection on your device to view and download the maps. But now you can use Google Maps in Offline mode on iOS and Android and this way you will save lots of data charges on your device. Read our guide here how to use offline Google maps om smartphones.
4. Use Wi-Fi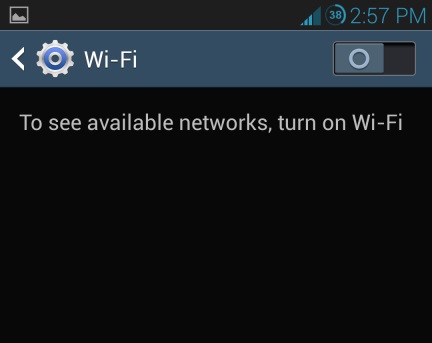 Users are not billed for data downloaded over Wi-Fi, so whenever you find any Wi-fi hotspot or Wi-fi network take the advantage of that check all your emails and other important tasks on your device. With this way you'll save yourself from these extra data charges.
So these were some of the best and udefuil tips which you will apply on your smartphone to save some money on your mobile bills. I hope this would help you.