Again the new sets of images of Samsung Galaxy S4 Mini leaked again on the internet. This time one of the Gadget site Technodify comes with the new set of leaked image of Samsung Galaxy S4 Mini. There are rumors that very soon Samsung is going to launch this device in the market after the successful launch of Samsung Galaxy S4 Smartphone. Same thing happened last year when Samsung Launched the Galaxy S 3 in the market and after some month they come with the new Galaxy S 3 mini. The Samsung Galaxy S4 Mini looks like the Galaxy S4 but in small size, that the reason it is called Samsung Galaxy S4 Mini. As per the report the new device is powered with 1.6 GHz dual-core processor along with 1 GB of RAM, 8 megapixel rear camera and Android 4.2.2 Jelly Bean.
As per the rumors the device has the same Galaxy S 4 design and features 4.3 inch Super Amoled display with 960×540 pixel resolution natively and 8-megapixel of rear camera. Check out the some of the leaked images below, in which we can see that the design and the looks are same as Samsung Galaxy S4.
The smaller version of Samsung's flagship Galaxy S4 is expected to be be announced in May-end, but it will only reach markets in the starting of July along with Samsung's Galaxy S4 Active rugged smartphone. Also the device will be available in two different colors white and black and in four variants like Single Sim, Dual sim and LTE support. The device look impressive, but without HD display and lack of power is a downer. As of now, there are no such confirmation from the Samsung end that when they are going to launch these devices in the market.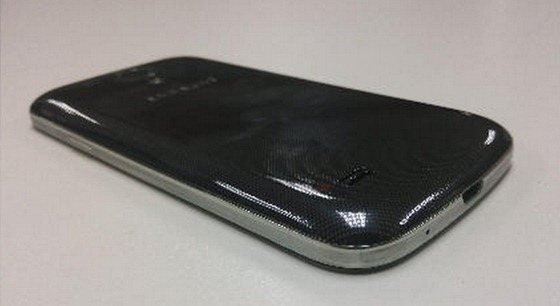 Hope they will launch it very soon in the market with a decent price tag. Currently the Galaxy S 3 is available at Rs 27,500 in the Indian market, so may be the Samsung Galaxy S4 Mini will get the 22 to 25k price tag.
For the updates on Samsung Galaxy S4 Mini, like us on Facebook or join us on Google+.