A few days back we posted about the GCam 7.0 For Redmi Note 7 Pro, and now the Google Camera 7.0 is available for the Redmi Note 5 Pro user too. Google Camera 7.0 or Gcam 7.0 is the latest camera from Google, which comes with the latest Google Pixel 4 Phone. The new Gcam 7.0 comes with lots of new features and ne UI. The whole design of the camera layout is changed now.
If you are the Redmi Note 5 pro user and waiting for the GCam 7.0 from long time, then your wait is now over. Now you can install the GCam 7.0 on Redmi Note 5 Pro. Here i will show you how to install the Google Camera 7.0 (Gcam 7.0) on your Redmi Note 5 Pro and what are best settings for your device.
As we mentioned above that the new Google Camera V7 comes with some new UI and features. Google Camera 7.0 is a more minimal interface that emphasizes the live viewfinder preview. And comes with new UI and some advanced features. Switching modes is now at the very bottom of the screen, while the shutter button just floats without a black background.
Features of Gcam 7.0
1. The camera modes are now located underneath the camera switch, shutter, and gallery buttons
2. Night Sight has added a new "Infinity" focus option.
3. The zoom and exposure sliders have been tweaked to be smoother.
4. Long-pressing the shutter button in the Camera mode starts recording a video for as long as you hold the shutter button.
5. General Settings can be accessed from the settings box of any camera mode page rather than in the "More" tab.
Download Google Camera 7.0 for Redmi Note 5 Pro
Below is the apk file of the Gcam 7.0 for Redmi Note 5 Pro. Download the same on your mobile and install it.
New Updated Google Camera 7 With Slow Motion Working
Download Link of Gcam 7.0 for Redmi Note 5 Pro
Best setting for the Gcam 7.0 for Redmi Note 5 Pro
Apply these settings on your Gcam 7.0 for Redmi Note 5 Pro. And restart the Gam on your phone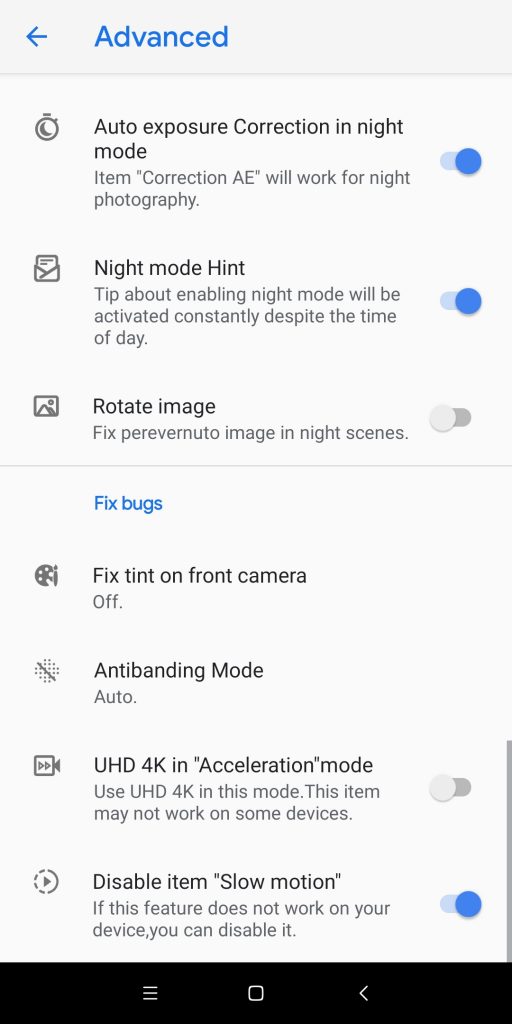 Download Google Camera 7.0 for Redmi Note 5 Pro [GCam 7.0]
.
Direct Link to YouTube Video