Moto X Play and Moto X Style are the new android smartphone from the Motorola. Moto X Play is already launched in india and most of the Moto fans already booked the device and some of them already get the phone. Here in this tutorial we'll show you how to download and install the Latest USB drivers for Moto X Play and Moto X Style Android smartphones. SUB drivers are must for your windows PC, without these drivers you can't connect your phone to the PC and can't manage your phone from the PC. Once the drivers are installe dyou can do lots of tak like unlock the bootloader of your phone, install recovery, transfer data between PC and Phone.
To get started all you ave to run one file on your windows PC and install the same. Follow the below mention process to seuop and isntall the latest USB drivers on your system.
Moto X Play and Mot X Style USB Drivers
Step 1. Visit the Motorola Official Page and download the MotorolaDeviceManager_2.5.4.exe file on your desktop.
Step 2. Now run the exe file on your desktop and follow the onscreen instruction to complete the setup.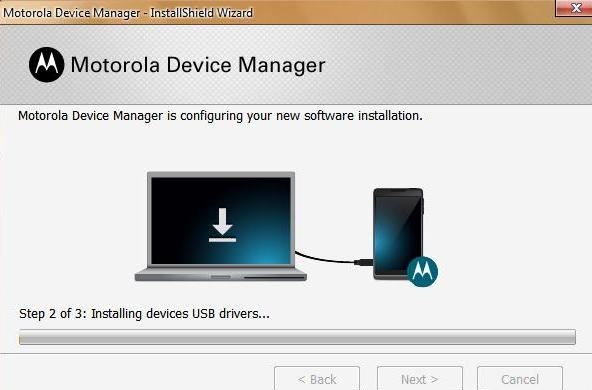 Step 3. Once, your installation is completed, restart/reboot your computer. Connect your Motorola phone/tablet to the computer. Motorola Manager will detect it. And you arew ready to use your phone with your PC or MAC.
If you are facing some connection problems, try the following:-
From your device's home screen, touch the Menu button, then touch Settings.
Touch Developer Options, then turn off USB Debugging if it is turned on.
Disconnect and reconnect your device to the USB cable.
After connecting, touch the top of your device's display and swipe down to pull down the notification bar. Change the USB connection setting to Media Device (MTP).