After long time HTC comes with some of the best smartphones. Yesterday HTC corp launched there 3 new smartphones HTC One X, HTC One S and HTC One V. From all these 3 phones HTC One X is the show stealer. HTC One X is powered with a quad-core 1.5Ghz Tegra 3 SoC, 4.7-inch SuperLCD2, and 8 MP f/2.0 camera. The display also gets a major upgrade with a 720p resolution on a Super LCD 2 non-PenTile display. All these three phones will ship with the Ice Cream Sandwich OS (Android 4.0), and will run HTC's Sense UI 4.0.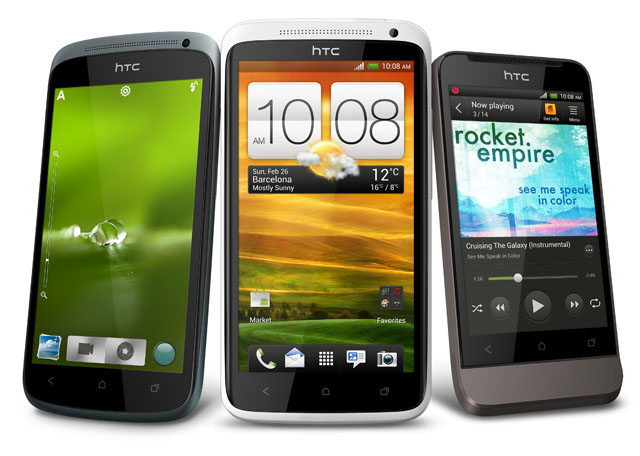 HTC One S has 4.3-inch qHD Super AMOLED display, and features a dual-core 1.5GHz processor. On the other hand HTC One V has 1GHz processor, a 3.7-inch display together with a 5-megapixel camera, 512MB of RAM, and 4GB of internal memory.
All three smartphones will be running Sense UI 4.0, which has been tweaked for performance. HTC One X comes pre-loaded with Android's newest iteration, Ice Cream Sandwich with HTC Sense 4.0.