Today Canonical released the new developer preview of the new mobile OS. The very first version of Ubuntu Touch is ready for phones and tablets, is now available for download. If you are a Galaxy Nexus, Nexus 4,Nexus 7 or Nexus 10 tablet user, than download and install new Ubuntu Touch Preview on your Android device and enjoy the new touch-friendly version of Ubuntu on your device.
To install the Ubuntu Touch Preview on your Nexus device you need a Ubuntu running desktop. Bur before proceeding the installation process that this is a developer preview and not yet ready to serve as a daily driver. Also it does not provide all of the features and services of a retail phone and cannot replace your current handset. This process will delete all data from the device. So please proceed at your own risk.
As we mention above the developer preview is only available for nexus phone like Galaxy Nexus, Nexus 4,Nexus 7 or Nexus 10 tablet. So don't try this on any other android device.
Setup the Touch Developer Preview Tools PPA on Your Ubutntu Desktop
To get started you need to set up the Ubuntu Touch Preview Tools PPA on your Ubuntu desktop. Open a terminal window (press Ctrl + F2) and then type the following 3 commands, one by one :-
sudo add-apt-repository ppa:phablet-team/tools
sudo apt-get update
sudo apt-get install phablet-tools android-tools-adb android-tools-fastboot
Setting up your Nexus Device
Installing Ubuntu Touch will wipe all of data on your device, as well as the Android OS on it.
First thing you have to do is Unlock your Device Bootloader, So Boot your Nexus device in bootloader mode, by holding the power button and the volume down button. After this plug your device into your PC using a USB cable.
Now open the terminal window and enter the following command to unlock the bootloader of your device. This will unlock your device and allow you to flash the Ubuntu Touch Preview.
sudo fastboot oem unlock
Now on the device screen, accept the terms of unlocking.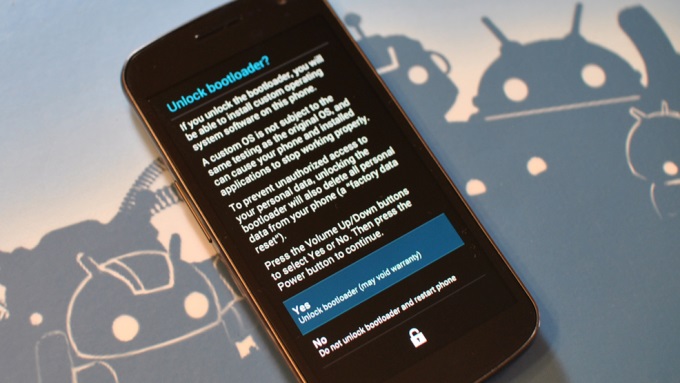 Now boot the device and enable USB debugging mode on your Nexus device. Go to Settings > About Tablet/Phone, Tap 'Build Number' (at the very bottom) 7 times in a row. Go back to Settings, Click the 'Developer' entry and Enable USB debugging
If you're running Android 4.2.2 you'll now need to restart adb in Ubuntu. So on your terminal window type this command adb kill-server; adb start-server and check the OK box on your Nexus device when it asks you to accept the Host key.
Installing Ubuntu Touch Preview
After following the above instruction carefully you ready to install the Ubuntu Touch Preview on your Nexus Device, Open the new Terminal window on your Desktop type the following command into a terminal window.
phablet-flash -b
This will perform a full bootstrap on your device and take so much time to complete. After this your Nexus device will boot in Ubuntu Unity shell.
Source: Ubuntu