In Android Device custom recovery helps you to perform lots of task such as install custom themes and flash files, install custom ROMs on the device and more. Without custom recovery you can't do such type of task on your android device. All android mobile and tables come with the pre install ed stock recovery, but the stock one offers very basic options and didn't helps you to install and flash other ROMs on your device. To do that you need a custom recovery installed on your device. And the most popular custom recovery are ClockworkMod Recovery or CWM and TWRP Recovery.
With the help of custom recovery you can restore and manage backups of your current ROM, flash a kernel from internal storage, format your phones internal storage partitions and install custom roms. But most of the user don't know how install custom recovery on the Android devices, so today here we let you know how you can flash or install custom recovery to any android phone or tablet. To install custom recovery on your device you need rooted device, you can find lots of rooted guide on our How to section here. After that follow any one method from the below to install ClockworkMod Recovery or CWM and TWRP Recovery recovery on your device.
How to Install ClockworkMod Recovery with ROM Manager
One of the easiest method to install recovery on your device, no need to run any command or flash anything manfully on your device. All you have to install a android application from the Google Play store and install the recovery on your rooted device.
Step 1. Go to Google play store from your device and install ROM Manager from the market on your device. With this application you can install the latest ClockworkMod Recovery on your device with a single click.
Step 2. Once the application is installed on your device, run the application on your device. One the application screen you can see a option 'Flash ClockworkMod Recovery'. Just tap on it and follow the instructions.
Step 3. Now it will take some time and let the application install the latest ClockworkMod Recovery on your device. Select to reboot the device if it prompts you to.
Step 4. Once the device is rebooted, open the ROM manager application and here you can see the latest version of ClockworkMod Recovery installed by launching Rom Manager. That's it now the ClockworkMod Recovery is installed on your device, if a newer version is available in the future, tap on that option and follow the instructions to update your custom recovery.
How to Install TWRP Recovery with GooManager

Step 1. Download and Install Goo manager on your device from the Google play store. One of the best application to install custom ROMs and install the latest TWRP Recovery on any android device.
Step 2. After installing the application, run the app on your device. Press Menu and select the 'Install OpenRecoveryScript' option.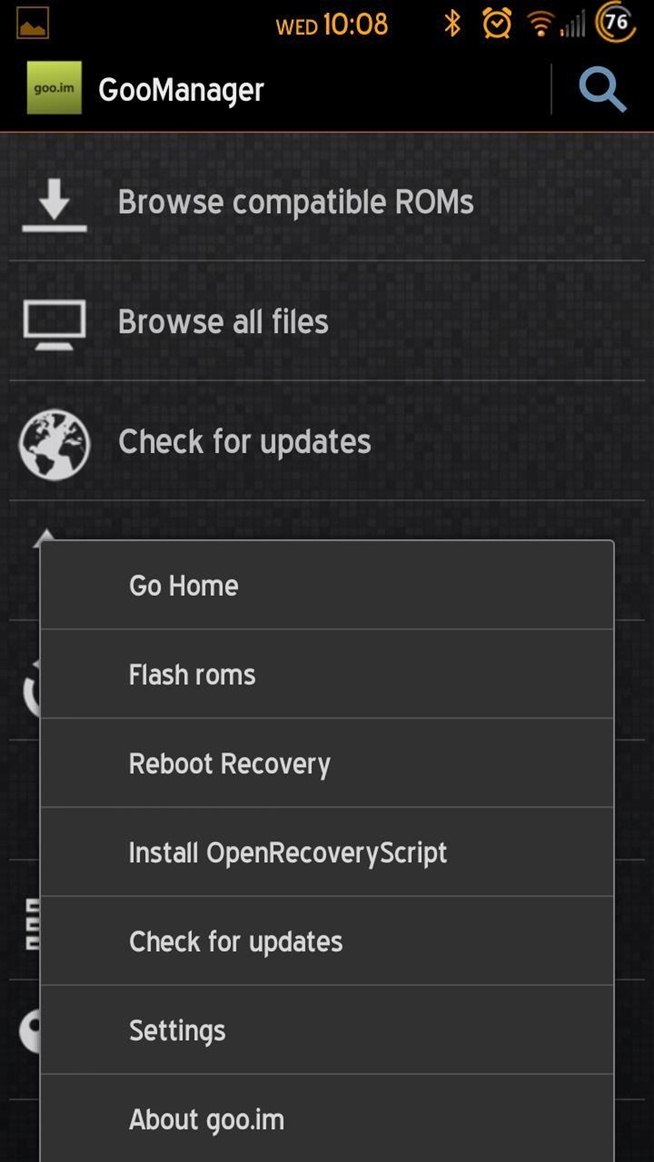 Step 3. Now this will search the latest recovery script for your device and install it on your device. The installation process will take some time.
Step 4. Once the process will complete, confirm that it installed successfully by booting into it. You can do this right from the Goo Manager option, press menu and select the 'Reboot Recovery' option.
That's it now the custom recovery is installed on your device and you are free to install custom rom and install custom themes on your device.