Are you getting so many unwanted calls from bank loans, credit card companies or any other offers on your android smartphone. Now no need to need to suffer with these unwanted calls. One simple and easy solution to get rid of these unwanted calls are blocked all the numbers on your android device, so next time when they will call you they will hear the busy tone. Most of the Android phones allow you to block contacts on your phone without installing any android application on your device, some of these android phones has the inbuilt features which gives the ability to block phone numbers on your device. The procedure can be unique on your Android phone. It varies from phone to phone. Today in this guide, I'll help you to learn how to block phone calls on your Android smartphones. Remember some of the android devices don't have this feature and doesn't provide any option to block calls.
Use Reject List on Galaxy S4
As we mention earlier that procedure can be unique on your Android phone. If you have the Samsung Galaxy S4 device than you are lucky and you can use the Reject List feature on your device to block unwanted number on your phone. All you have to add all those unwanted numbers and contacts on your Galaxy S4 Reject list which you want to block. To do this go to your phone Settings > My Device > Call> Call rejection > Auto Reject list. In Auto Reject List you can add upto 100 phone number which you want to block on you phone. Once the number are saved on your device you will not receive calls from those numbers. To unblock the number just delete the number from that list, so simple.
Use Voice Mail on Nexus 4
Nexus 4 doesn't have the call blocking feature but with a simple trick you can easily block calls. All you have to use the voice mail feature as the call blocker on your Nexus 4. If you are not using any Number on your Voice mail box than forward all you unwanted number to voice mail box to stop receiving calls. To do this just open the People or contact app on Nexus 4, open the Menu, and select All Calls to Voicemail. Not your Nexus 4 phone will automatically reject calls from the redirected contacts.
Use Blocked Callers on HTC One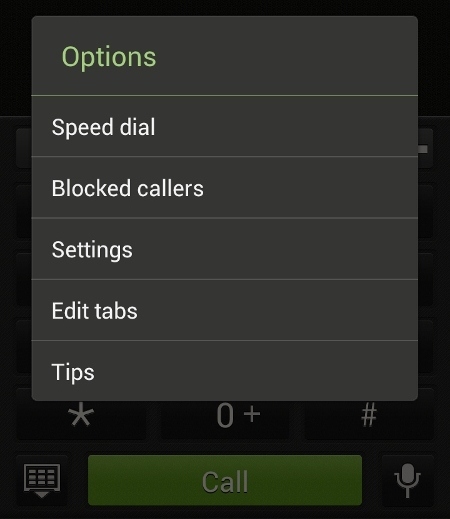 HTC one smartphone has the inbuilt feature too block calls. On HTC one you can find a feature called "Blocked Callers" which you can use as a call blocker. To add contacts in this list go to Applications > Contacts > Menu > Manage Contacts > Blocked Contacts. Now tap on Add icon and select from contacts you've already saved in your phone or simply add a number.
If your Android phone doesn't have an inbuilt call blocking feature then you can try the third party application Mr Number to block all call on your device. So, How do you filter your calls? Share your thoughts and experiences in the comments section below.