These Days Android Live Wallpapers is in more demand, Live wallpapers are not a simple image file, they are android app. So you have to install them from Android market or sideload them using their APK file.
So today here we've gathered up the best 15 Android live wallpapers for you to use on your Android Mobile Phone. All you have to do is just install these Android live wallpapers on your mobile device.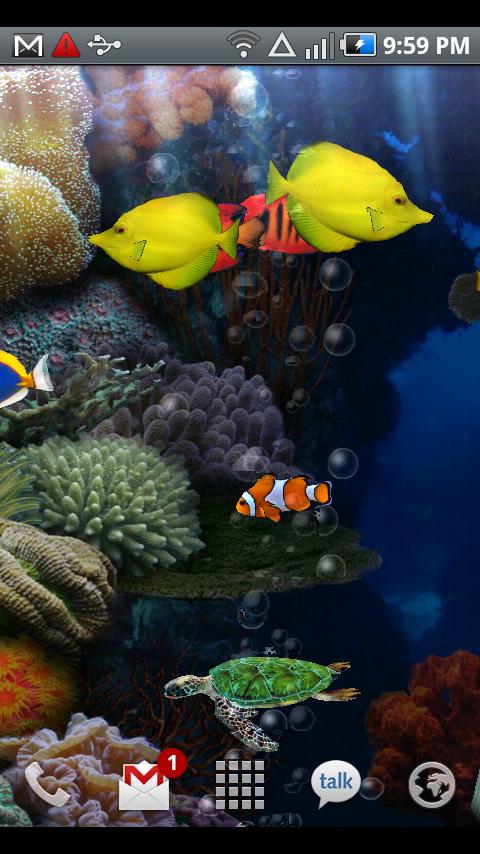 Beautiful 3D fish and plants dress up your home screen, with gorgeous backgrounds and smooth motion. Double-tap to feed them, tap to get their attention!
Nightfall is a live wallpaper featuring an enchanting skyline and silhouetted landscape. The stars twinkle and distant nebula float gracefully past.
Live wallpaper using realistic physics engine and g-sensors to display Androids falling down your screen.
A fun bubble live wallpaper where you can tap bubbles to burst.
Thunderstorm Live Wallpaper: A spectacular show of storm clouds and lightning! A spectacular backdrop of storm clouds, lightning, and rain!
Blue Skies Live Wallpaper: Soar through the clouds on your home screen! Soar through the clouds with this beautiful 3D live wallpaper! Not a movie! Makes full use of OpenGL, with proper support for landscape viewing and home screen switching!
A stunning live wallpaper featuring a rotating spiral galaxy! The perspective shifts as you touch the screen! Rendered in OpenGL, and fully supporting both portrait and landscape views, and both phones and tablets!
FireFlies Live Wallpaper that uses the movement of fireflies to create a stunning, colorful composition. More stunning than Solar Winds. More colorful than Flurry. This is a must have live wallpaper.
Matrix Live Wallpaper is the most realistic Matrix character raining effect. It makes your screen cool and scientific immediately.
Snowfall is a beautiful live wallpaper featuring gentle snowflakes falling overtop swaying pine trees. Not a movie, with full support for landscape mode and home screen switching!
Hand-painted starlight vista by Anne Paetzke. Wispy clouds drift dreamily across a distant landscape while the silver moon glows in the twilight.
Be the hero with the official Captain America Shield Live Wallpaper! Tap to bombard your screen with bullets and deflect with the unbreakable shield!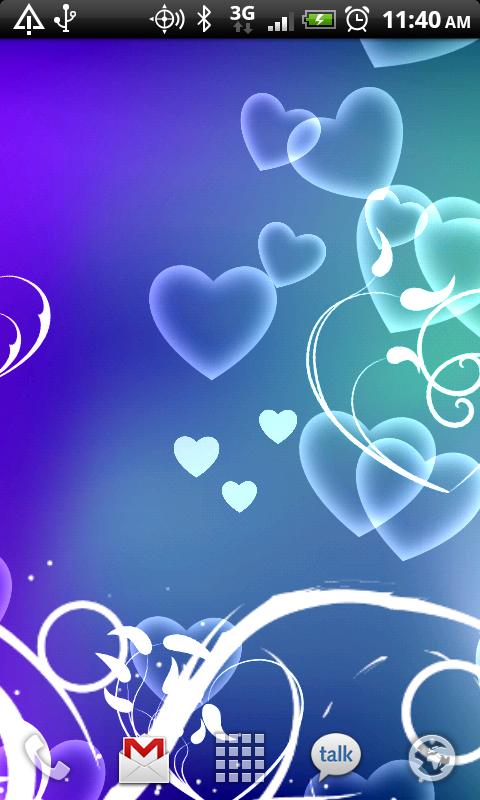 A beautiful live wallpaper of colors and drifting hearts, just in time for Valentine's Day! Not a movie, fully supports home screen switching and landscape mode!
Put a storm in your Android.