Today Motorola launched it touch screen android phone Defy+ in India. The new phone is successor of the popular Motorola Defy smartphone. The new android Motorola Defy+ phone is a water resistant, and dust proof smartphone. Powered with 1-GHz processor and is built on the Gingerbread version of Google's Android operating system (Android 2.3).
It has 3.7 inch FWVGA display, sporting a resolution of 854 × 480 pixels, MotoBLUR UI, 3G Connectivity, Wi-Fi 802.11 b/g/n, 5 megapixel autofocus camera with LED flash and so on. It has also an Adobe Flash 10-enabled browser that will help you to watch your favorite movies or view videos on the web browser of the phone.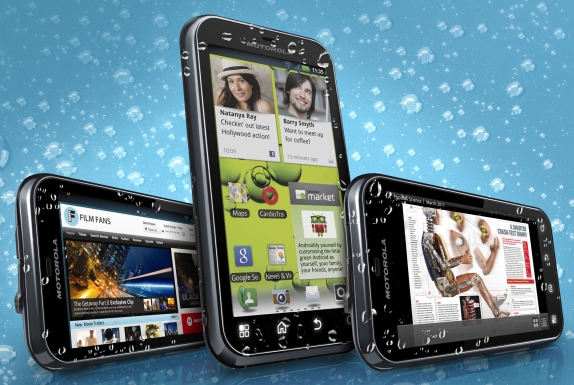 "We designed Motorola Defy+ with all the smartphone features you need for a demanding lifestyle. With faster web-browsing, social networking tools and great entertainment capabilities, it puts friends and fun in easy reach," Motorola Mobility's Country Head – Sales and Operations for Mobile Devices Business Rajan Chawla said.
Motorola Defy+ comes with a price-tag of Rs.17,990 in India. The Motorola Defy+ supports 7.1 hours of talk time and has a 16-day standby battery life.
Via-Androidos