Android Marshmallow is the new name of Android M 6.0 and the latest preview version of the new the OS is available for the Nexus devices. The new OS comes with lots of new features and customization, wallpapers and ringtones are one of them. Every time when Google released the new Android version, it comes with the new UI, new home screen and lock screen wallpapers, and also with new notifications sounds. Android 6.0 has a bunch of new wallpapers which range from patterns and shapes to photos, looks so beautiful and are available in high resolution to use on any tablet, smartphone or even desktop. Also the new Android M 6.0 packed with some new notifications, Alarm and new ringtones.
For those interested in the new ringtones and wallpapers of Android M 6.0. Here in this post you will find the download link of Android 6.0 Marshmallow ringtones and Wallpapers. There are 8 alarm tones, 11 notification tones, 12 ringtones and 25 UI tones zipped into one file and 9 new wallpapers.
Android 6.0 Marshmallow Wallpapers & Ringtones
All you have to download the zip file from the below mention link and extract the folder on your desktop and you can see all the files on your desktop.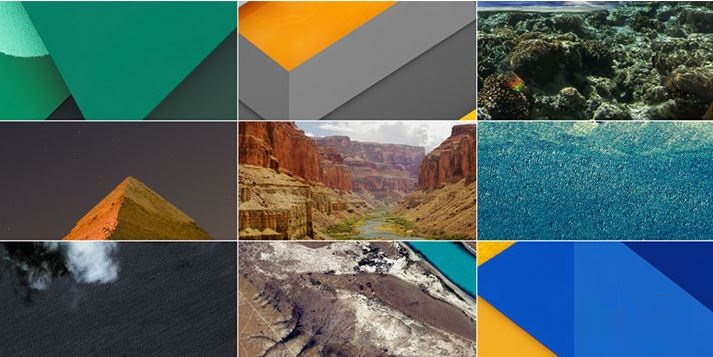 To apply these ringtones and wallpapers, connect your android devices to the PC with USB cable and move all the folders on your phone. Now you will set your favorite wallpapers and ringtones from the setting of your phone.
Download Android Marshmallow Wallpapers
Download Android Marshmallow Ringtones