Drawing sketch and convert photos into sketch is one of my favorite things in Android tablets and smartphones. In Google play store you will find plenty of free application which you will use on your android tablets and smartphone to create amazing sketch without using any special drawing skills. No need to use a paper and pencil to create your sketch or draw some amazing paintings. All you have to install some free drawing application on your device and start drawing the painting or sketch with some awesome filters. With the help of these free android application you can easily tune your phone gallery images into nice sketch and show your drawing skills to your friends. In this roundup, were going to look at a few free application to draw some awesome paintings and sketch.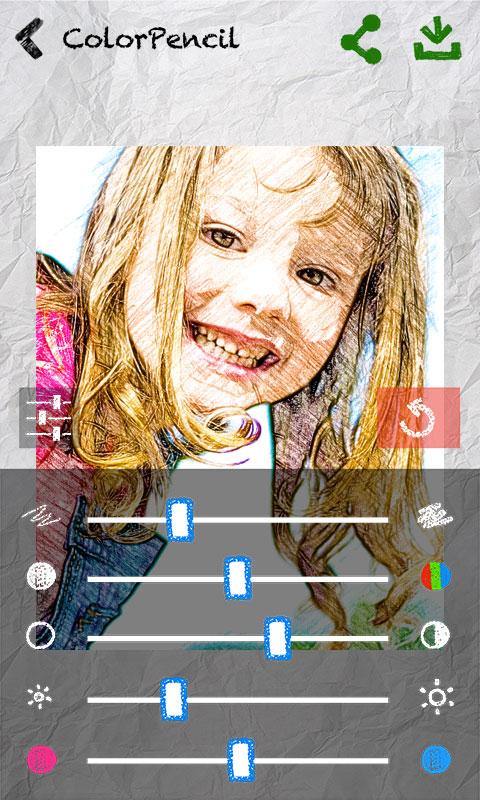 One of my favorite application and most download application in Google play store to draw sketch. Huge list of tools and filter which you will apply on your gallery images or your own camera clicked pictures. Not only this you can also import pictures from your social media account and use them on this application. The app support both black-white and color sketch with vast collection of filter such as Gouache, PencilSketch, ColorPencil, WaterColor, HalfTone, SimpleSketch, ComicB&W, BlackBoard, BlackBoardColor, Print, B&W, PencilSketch2 and No sketch.
The application is made by one of the most easy to use app. With lots of feature and filter that you can directly apply on your images. With a one simple click you can easily turn you saved photo into awesome sketch like black and white sketch and colored sketch. The application has also the photo editor tool, which you can use to manipulate your images such as drawing, saturation adjustment etc. Once the sketch is complete you can easily share your photos on social media sites directly from the app screen.
Drawing Cartoons is arguably the best cartoon app on the Play Store. The app can help bring your sketches to life, with which you can draw out different backgrounds and settings and apply them directly on to your cartoon creation. No need to use professional tool to create your own cartoon animation, the app allows you to create your own movies, Not only this you can assign your fined face on the cartoon and add voices on the animation.
Check out the video Demo of the app below:–
A nice and easy to use application for the kids who want to learn to draw, without complicated tutorials. The app gradually makes the subject matter more diffi cult, but the tutorials are well
designed. If you're an adult and struggle with drawing, take a look. Well Optimized app for Samsung Galaxy Note's S-Pen
Sketch 'Em App Video Demo:-
Not only it helps you tune your images into sketch, also you can dd your own draining on top of the images. Customization is fantastic and you might be surprised with the quality of the drawings
you can produce. Once the the drawing is finished you can easily share that drawing on your Facebook, Twitter, and Email.
So there you have it. 5 android apps that you can use on your android tablets and phone and all of them are free to download. Looking for more android application, check out our Android apps section here.